Philosophy: Creativity and Innovation
"We all have creativity in the 'space between our ears', a space 150mms wide or to put it more illustrative – a good six inches. Sixinch's mission is to give creativity a chance and a form. Thanks to the foam coating procedure, it is now possible to produce innovative concepts that have a dramatic impact without the associated headaches. The result is a unique design that is water- and weather- proof and easy to clean. A solution that is ideal for both professional and private interiors.
2003 – THE CREATORS Pieter Jamart || lead designer (left in the picture) / founder. He studied furniture and interior design and was unable to find a supplier that met his needs for foam coating for his graduation project in 2002. So he started to experiment himself in his garage until he came up with the perfect composition. Michel Sels || Sales & numbers (right in the picture) / co-founder. This Antwerp businessman with experience in visual merchandising felt that there was a need for foam coating furniture, but he too was unable to find a supplier. The two met each other during their common quest and in 2003 they founded Sixinch.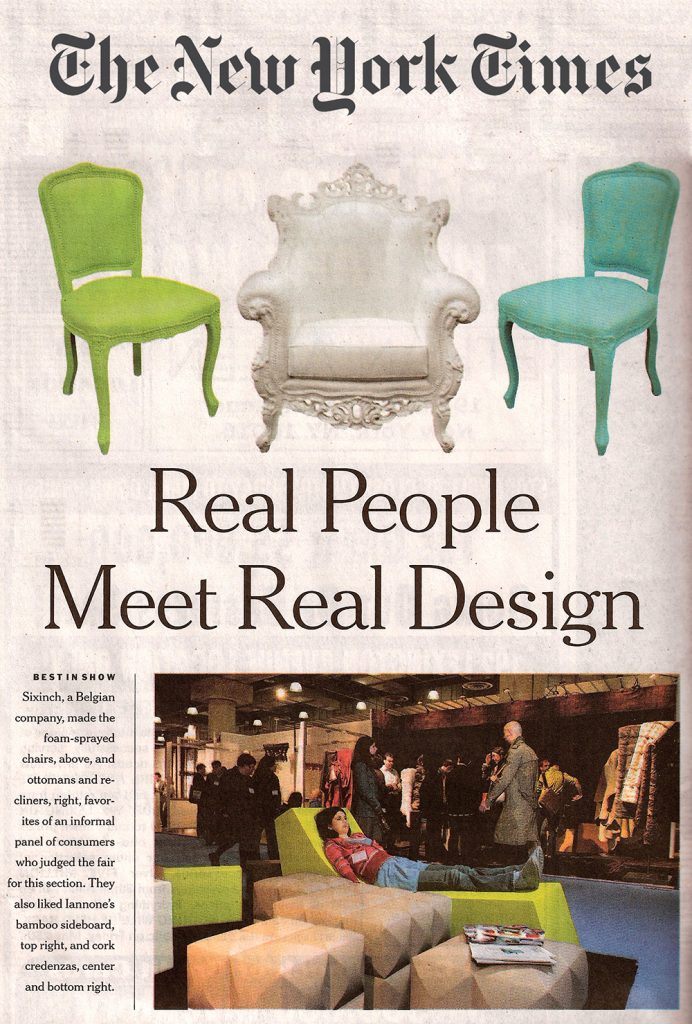 2006 – Sixinch wins price: "Best of Show ICF by New York Times: proud!